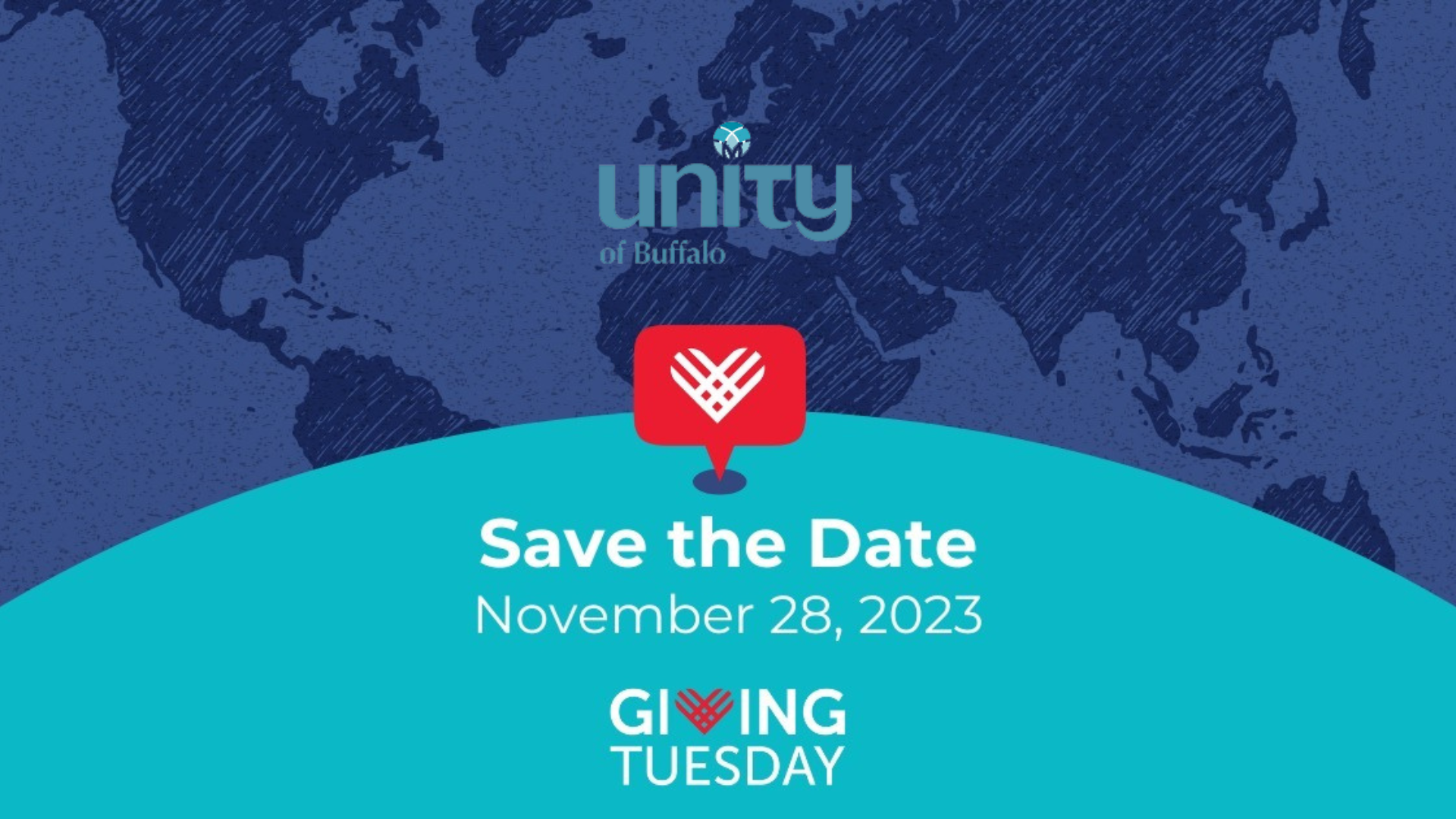 On November 28, 2023, people all around the world are coming together to tap into the power of human connection and strengthen communities and change our world. Will you be one of them?
Unity of Buffalo will be participating in GivingTuesday, a global day for giving, and we need your help!
As you know, our organization practices the presence of God thru prayer, education, service, creativity and CommUNITY! Thru transformational Sunday services, special events, volunteering and workshops we seek to transform lives and inspire people to make a positive difference in our world.
But we can't do it without you!
Not only do we need your support, we need your help to spread the word. Please tell your friends and family why you believe in our work and encourage them to support us too!
You can raise money for Unity of Buffalo by creating your own fundraiser on Facebook - a totally FREE way to show your support! Learn how to create a Facebook fundraiser here.
By joining the GivingTuesday movement, you're proving that in times of uncertainty, generosity can bring the whole world together.
Thank you for being a part of the Unity of Buffalo team. Together we can create a world of love, peace and abundance for all!