About the Program:
We gather together in small groups united around a common mission. 
The result? A life of joy. A world of peace.
---
Each home group becomes a spiritual family supported by the FIVE C's:
Communion: Prayer, meditation, journaling, singing.

Connection: Fun, friendship, and social enrichment.

Compassion: Group members take care of each other throughout the course of each series.

Community: Each home group engages in a community service project.

Challenge: Setting intentional spiritual goals and giving/receiving support and accountability from your group.
---
Unity of Buffalo SPIRITGROUPS Program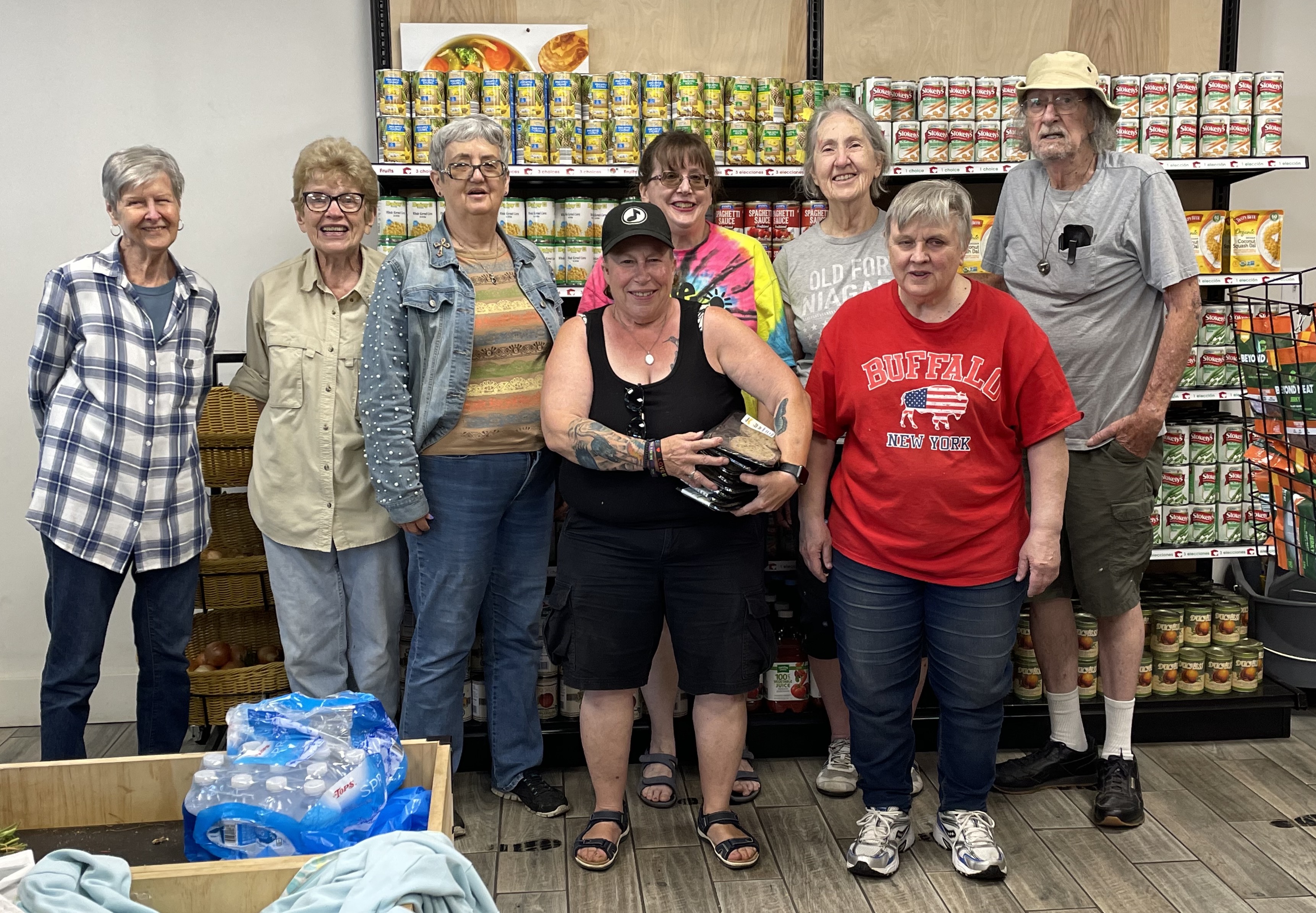 The Unity of Buffalo SpiritGroups Program is part of a national program that was originally developed by Mendhi Audlin, a Licensed Unity Teacher. She developed the program and offered it to Unity and New Thought ministries from a deep desire to advance the New Thought movement and blaze a trail for spiritual awakening. We are one of many Unity ministries today that are utilizing the SpiritGroups program to build community, awaken spiritual consciousness and serve the world. Particularly, now we can see how SpiritGroups are a guide to help all of us navigate through these very turbulent times, as we grow in our human evolution and transformation.
The purpose of this program is to grow spiritually and thereby contribute to the group, our Church and the greater community by raising our consciousness to help meet our Church's Vision – a world of Love, Peace and Abundance for all.
SpiritGroups are also considered an important component of the Integral model of ministry, a model based on viewing ministries as a living system where everything is inter-connected and where the focus is on being mission-centric.
There is much more to the SpiritGroups Program than the gathering of like-minded spiritual seekers, reading a book, watching a video, and discussing the content thereafter. Due to the nature of the changing world conditions as we enter a new paradigm, the focus of the content of the books and videos has been addressing these world conditions as to the insight received so we can raise our awareness and consciousness and come up with solutions.
Another feature of this Program is that participants have the option of evaluating themselves through a self-assessment tool on their spiritual health, connections with others, how they share their gifts, service to others, and goals.  At the conclusion of the program (series), participants can reevaluate themselves in these five categories to determine their personal growth. 
Yet another feature of the SpiritGroups Program is that of offering a sign-up sheet where a participant, at their option, can make a commitment to sign-up for future help with the flow of the Program, such as offering to do the opening or closing prayer for the group at a group meeting.
Also, each SpiritGroup within the SpiritGroup Program has the opportunity to contribute to the community through a community/service project at their choosing. And in addition to this feature, the Church donates/tithes to each of the projects.
There are usually three programs a year and Unity members and friends can participate.  Rev. Mary Masters shares a Sunday morning message relevant to the readings/video.
The programs last six to eight weeks, including a service project selected by each group, and concludes with a celebration where all groups come together for fun and fellowship.
Our Unity of Buffalo SpiritGroups program began five years ago with the visionary and supportive leadership of Lonny and Millie Gibbs and they continue to provide that leadership today. This has truly been a team effort as we've also had many wonderful group facilitators and support volunteers throughout the years. We look forward to seeing how our team will continue to build upon and improve the program going forward!
Here are the topics, themes, and/or books that have been the basis of our study over these past five years:
Inspire Infinite Connections (twice)

Touching the Stillness

Divine Audacity

Discover the Power

Conscious Evolution

Politics of Love

Five Principles

Awakening

White Fragility

Affirmative Empowering Prayer

Biased

Navigating the Shift

The Game Changers

Our Moment of Choice